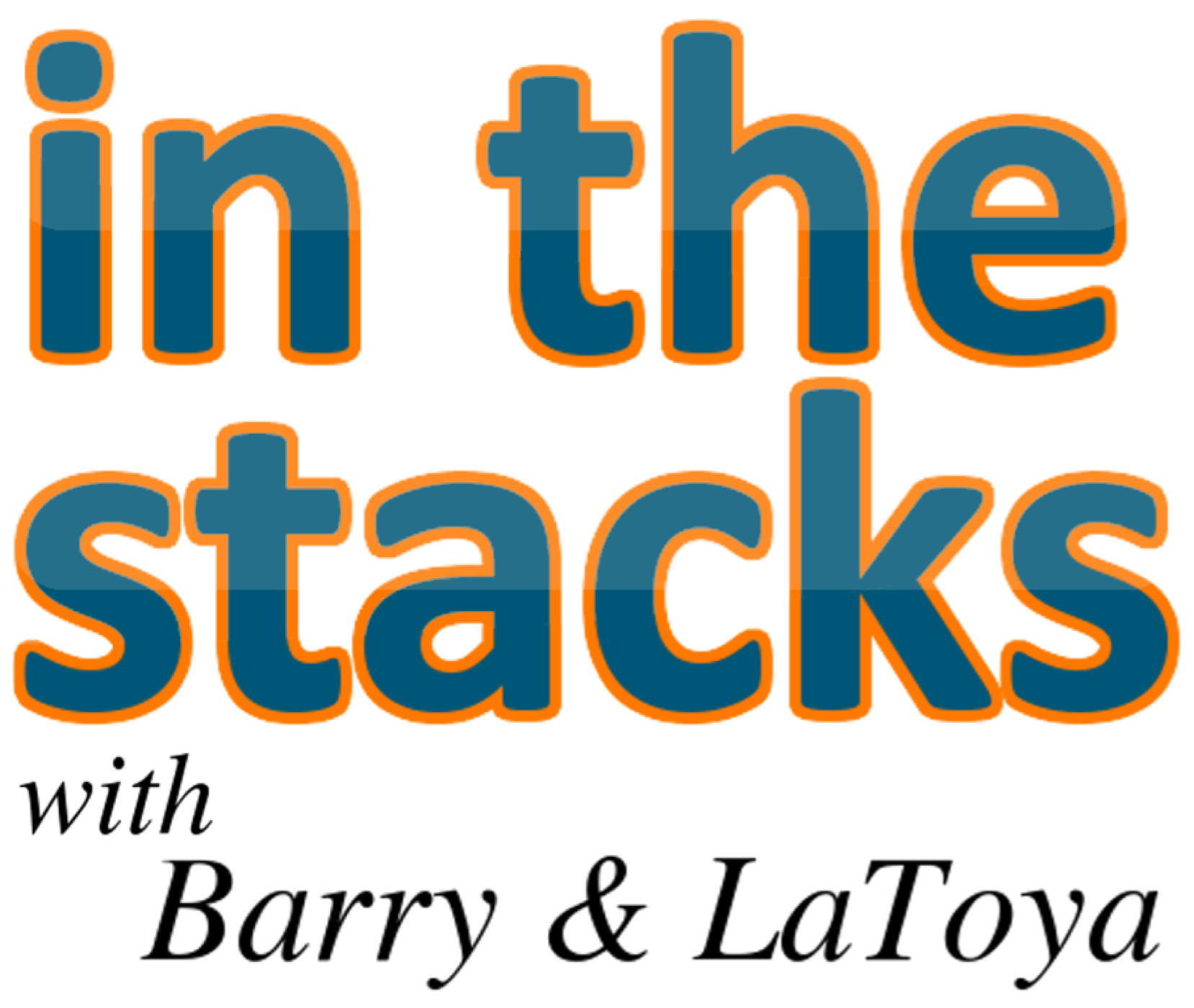 In the Stacks with Barry & LaToya started as a loosely library-related show when the hosts worked together at a public library. It now further showcases the viewpoints of Barry Reese and LaToya Davidson-Perez on life, news, entertainment, books, and other topics. Each show features a little bit of everything.
Episodes
Thursday Jan 23, 2020
Thursday Jan 23, 2020
This week's episode brings the return of podcast guest, T'Challa. You would think that it would also mean that the show's content would be a bit tamer. Think not because it is not. Barry talks about his trans guinea pig and LaToya doubles down on her snobbish tendencies. Both hosts are excited about the Netflix hit, Cheer while T'Challa wants to know what's up with infomercials and medical commercials. LaToya reminds Barry that she's the queen of crazy and he shocks everyone with his raunchiest close yet.