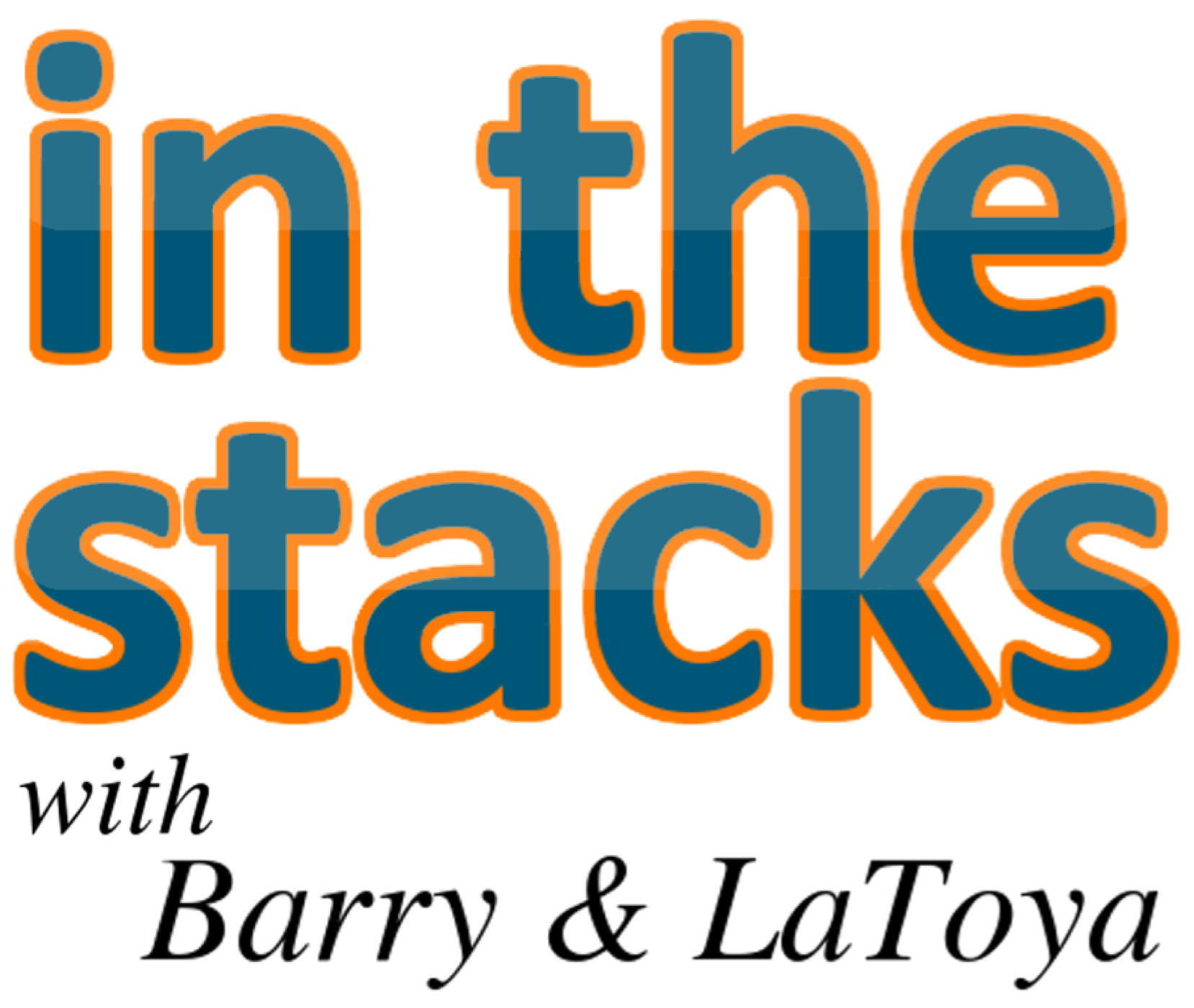 In the Stacks with Barry & LaToya started as a loosely library-related show when the hosts worked together at a public library. It now further showcases the viewpoints of Barry Reese and LaToya Davidson-Perez on life, news, entertainment, books, and other topics. Each show features a little bit of everything.
Episodes
Thursday Jul 11, 2019
Thursday Jul 11, 2019
LaToya talks about talking too much. Barry makes sure he's a part of the conversation. It all results in a show that's longer than they'd both anticipated. New recording software is used, but it's clear that they both need to use headsets and to stop talking over each other. Breathe. The two chat about recent movies seen, social media, growing older, appropriate compliments men can give to women, black people culture, testing the dating waters and pseudonyms. Meet Beyonce, Miles, Gwen, Voldemort, Natasha, and Roxy! We're sure there's more, but you should listen for yourself. Pardon our technical difficulties; we're just getting back on the horse!