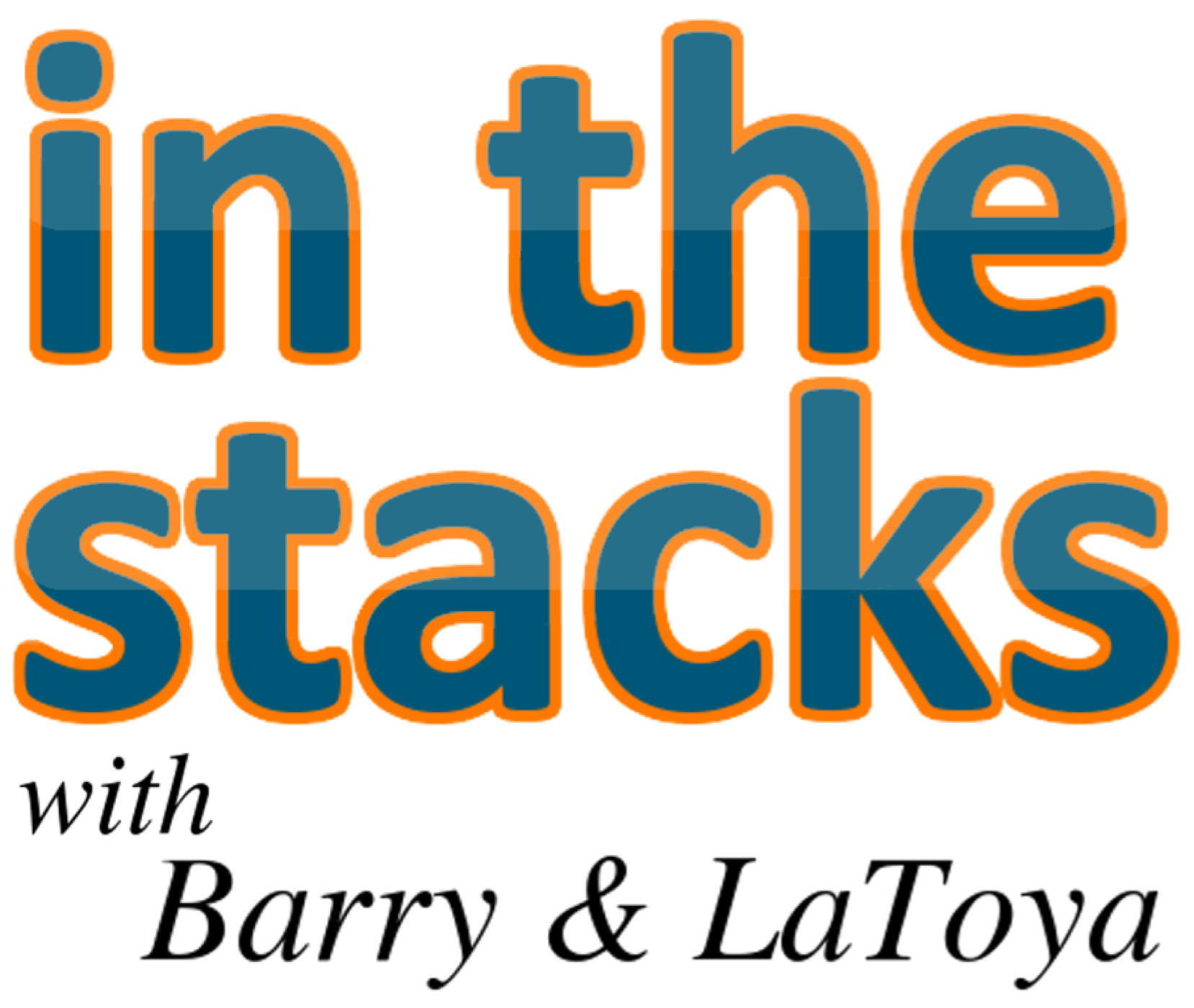 In the Stacks with Barry & LaToya started as a loosely library-related show when the hosts worked together at a public library. It now further showcases the viewpoints of Barry Reese and LaToya Davidson-Perez on life, news, entertainment, books, and other topics. Each show features a little bit of everything.
Episodes
Thursday May 28, 2020
Thursday May 28, 2020
Warning, this episode features torrid sex between a human female and a well-hung hominid. Listeners' discretion is advised. LaToya finally started reading the now infamous monster erotica book and had a difficult time getting into it. She shares her thoughts as well as gives some spoilers. School's out for the summer, and both Barry and T'Challa are glad. Plus, Barry has something to say about the new Hunger Games prequel, while LaToya continues to watch a lot of television.