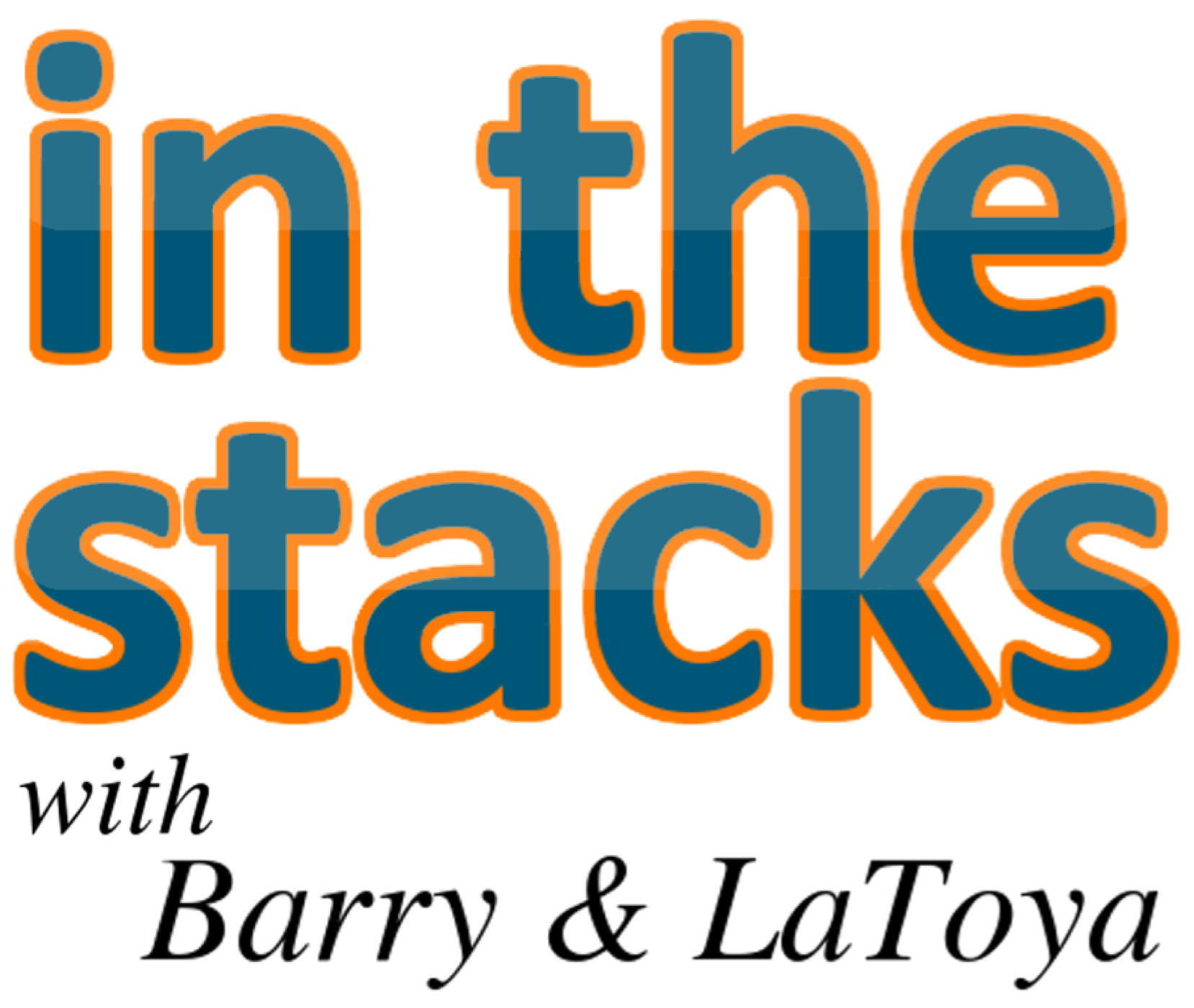 In the Stacks with Barry & LaToya started as a loosely library-related show when the hosts worked together at a public library. It now further showcases the viewpoints of Barry Reese and LaToya Davidson-Perez on life, news, entertainment, books, and other topics. Each show features a little bit of everything.
Episodes
Thursday Jul 18, 2019
Thursday Jul 18, 2019
Tonight's show almost didn't happen because Barry claimed packing for a trip took precedence over recording at the show's regular time. Hopped up on caffeine LaToya unintentionally leads the conversation until Barry puts her in her place. After all, it's In the Stacks with Barry & LaToya, not the LaToya Show. Talk turns to entertainment and "train wreck" television, yep, "rowdy, gonna get a little unruly." Barry's very guilty pleasure is Love Island. And while it's been ages since her days of watching Toddlers & Tiaras, LaToya spills the beans on her mother's addiction to crime television and 90 Day Fiancé. Talk eventually turns to more serious topics, including Barry's new perspective now that he's a high school teacher in a rural town.