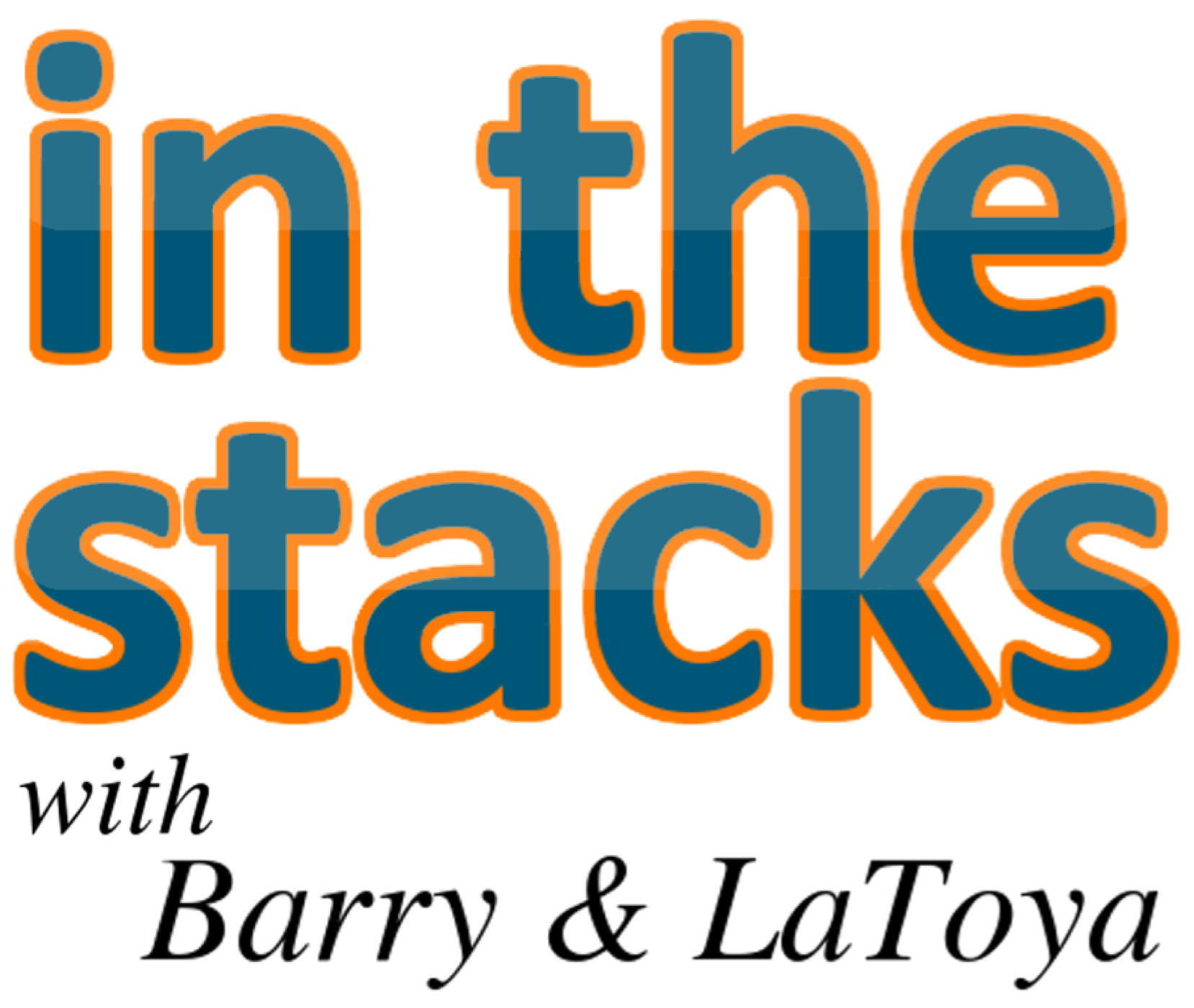 In the Stacks with Barry & LaToya started as a loosely library-related show when the hosts worked together at a public library. It now further showcases the viewpoints of Barry Reese and LaToya Davidson-Perez on life, news, entertainment, books, and other topics. Each show features a little bit of everything.
Episodes
Thursday Sep 12, 2019
Thursday Sep 12, 2019
Even with a well-planned show outline the hosts still meander into discussions around death, shacking up, and water hoses. Barry is excited that it's "Gatsby" season and LaToya is looking forward to seeing Lizzie McGuire. First world problems abound as Barry is excited about a major accomplishment. And, despite their friendship of over a decade, Barry throws LaToya under the bus and makes her provide clarifying details of the first date weekend that she had with her now-husband of 7 years.