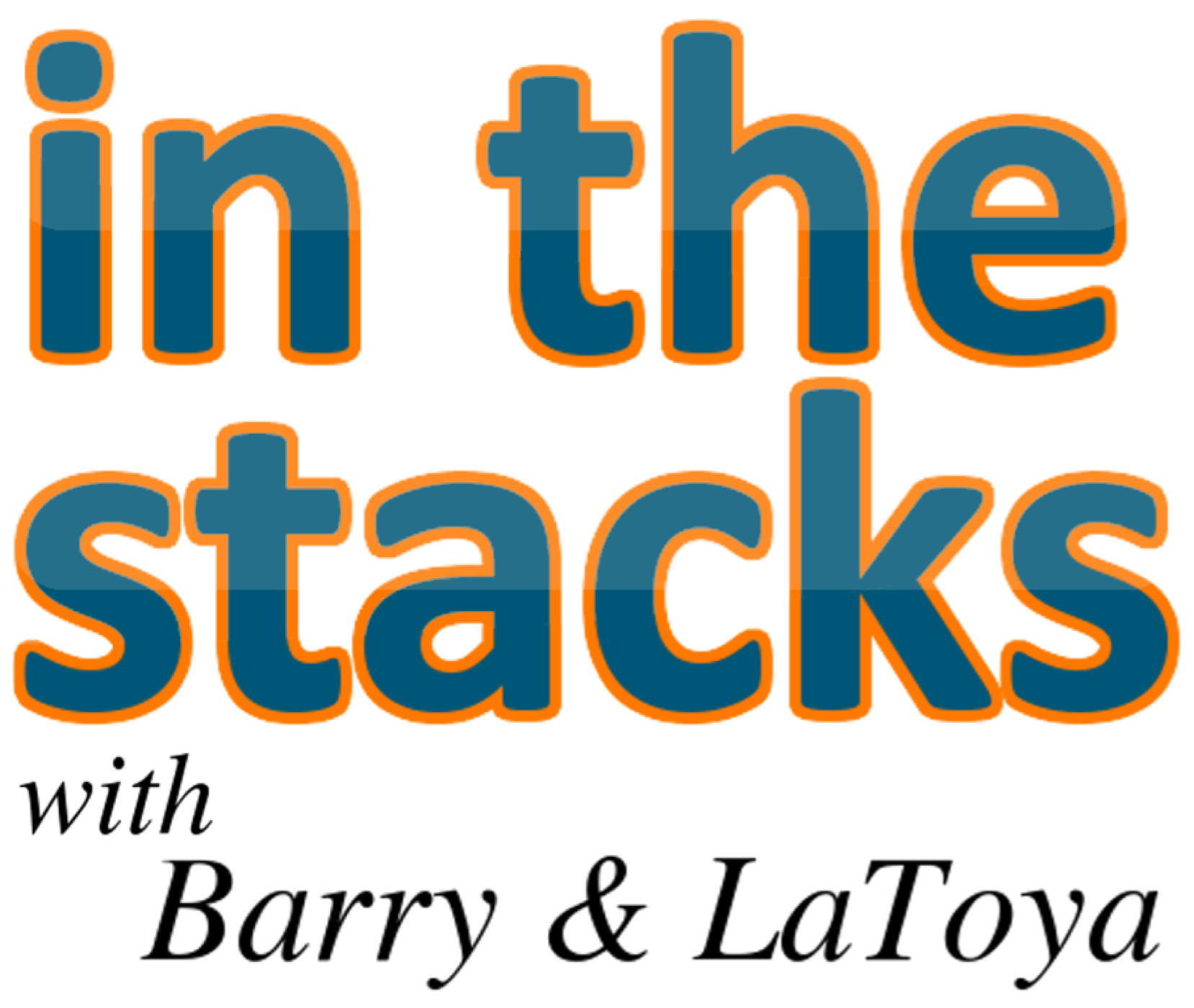 In the Stacks with Barry & LaToya started as a loosely library-related show when the hosts worked together at a public library. It now further showcases the viewpoints of Barry Reese and LaToya Davidson-Perez on life, news, entertainment, books, and other topics. Each show features a little bit of everything.
Episodes
Thursday Nov 28, 2019
Thursday Nov 28, 2019
It's Thanksgiving, y'all, and what is there that's better than a brand new In the Stacks episode! It's all about entertainment and the gobble. Barry plans on having a low-key celebration while LaToya will be continuing her 15+ year tradition of celebrating Thanksgiving with some of her favorite family members. If you've somehow not yet seen Frozen II, you're in the minority, and Barry suggests a few other podcasts for your listening pleasure.