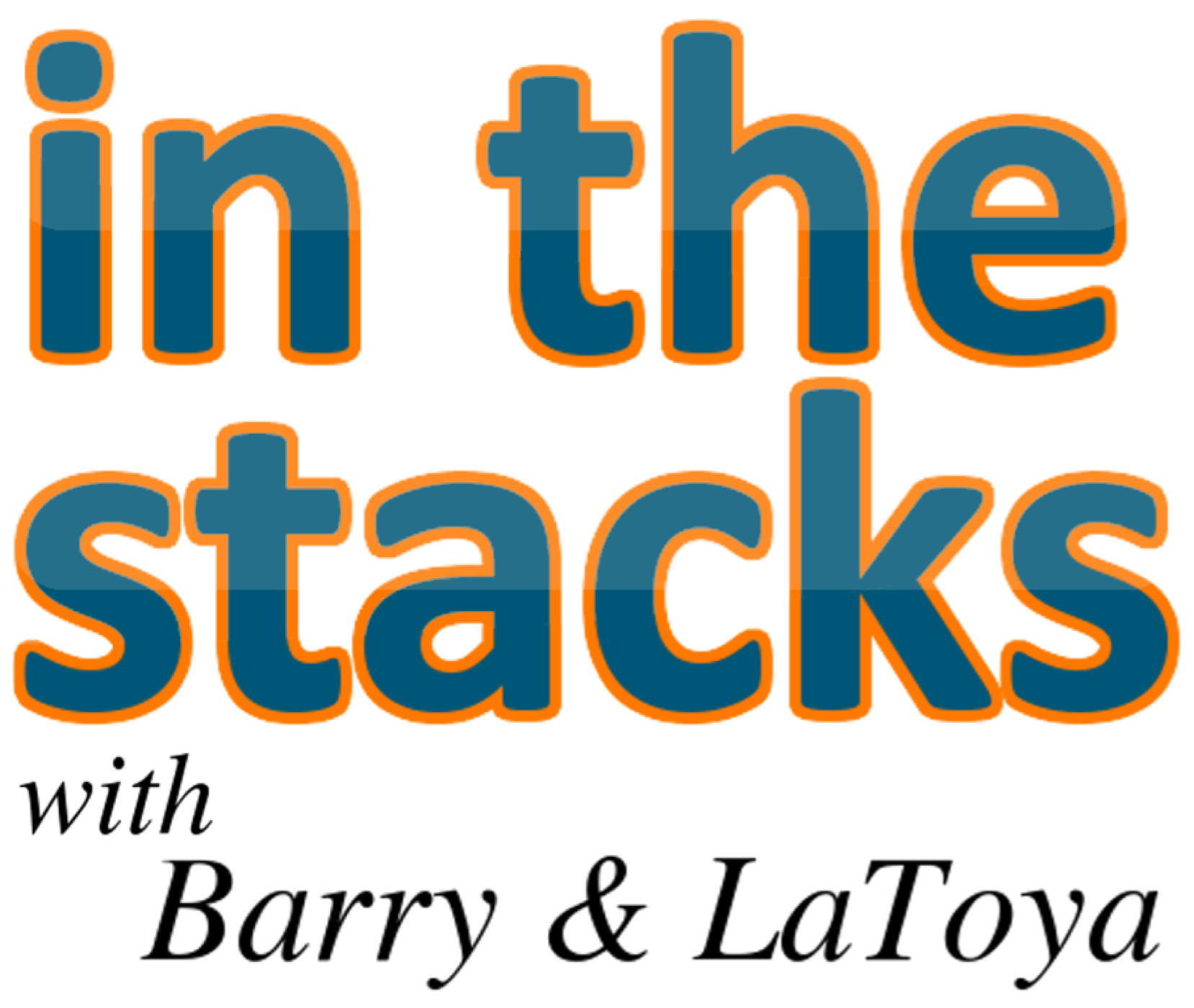 In the Stacks with Barry & LaToya started as a loosely library-related show when the hosts worked together at a public library. It now further showcases the viewpoints of Barry Reese and LaToya Davidson-Perez on life, news, entertainment, books, and other topics. Each show features a little bit of everything.
Episodes
Thursday Oct 31, 2019
Thursday Oct 31, 2019
Barry wants to record early so he can give out candy, but LaToya doesn't care about the children. Who will think of the damned children??? Barry will, that's who. Don't hate, appreciate. LaToya's taking up the helm of passing out candy for the first time in her adult life. If you're hoping for a "clean" episode, this one isn't it. After all, it's our 100th!