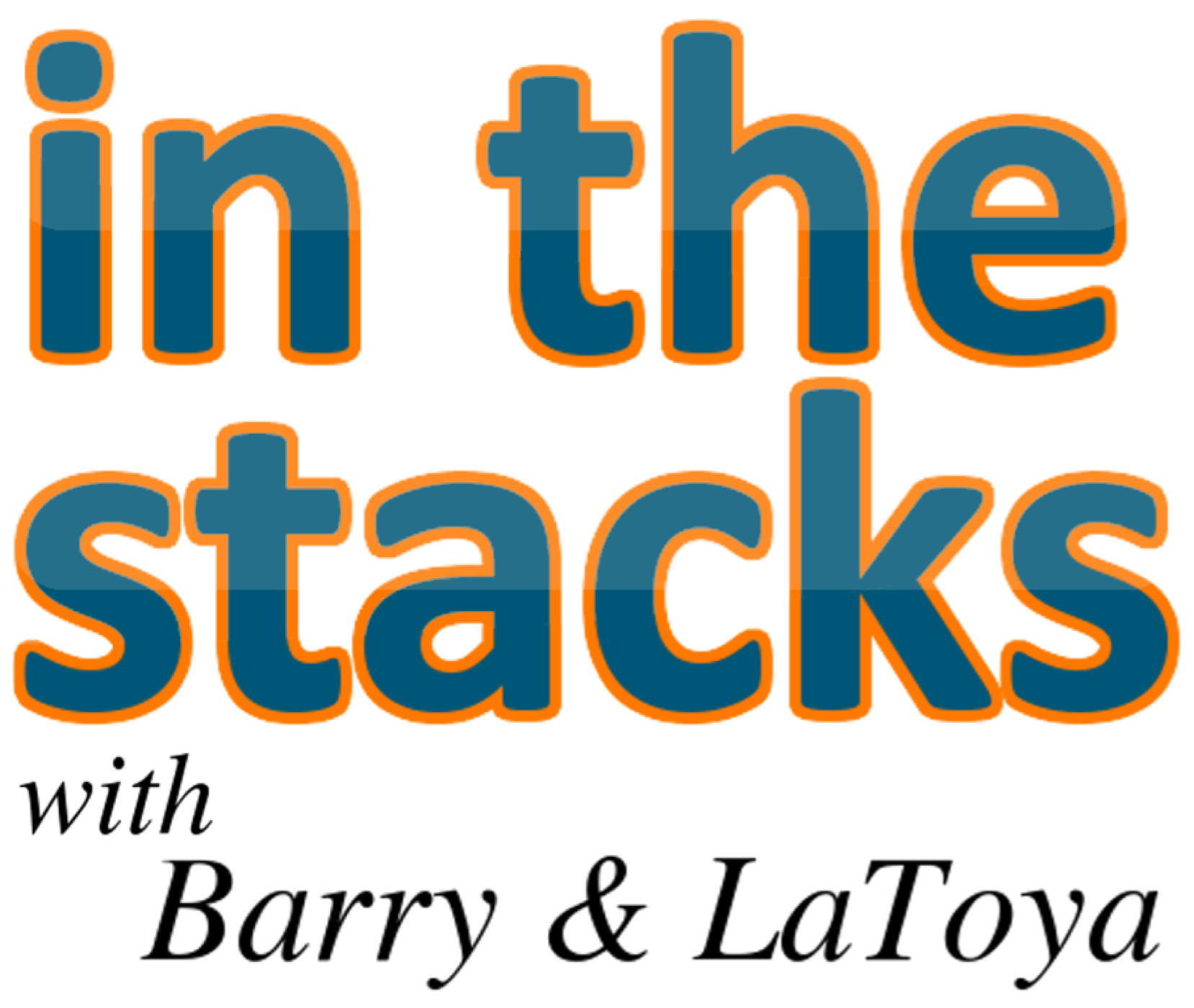 In the Stacks with Barry & LaToya started as a loosely library-related show when the hosts worked together at a public library. It now further showcases the viewpoints of Barry Reese and LaToya Davidson-Perez on life, news, entertainment, books, and other topics. Each show features a little bit of everything.
Episodes
Thursday Dec 19, 2019
Thursday Dec 19, 2019
Barry's on Christmas break and LaToya's counting down the days until her own. Barry talks about his new roommates, and LaToya shows how much of a hermit she is when she's a day late in learning of Trump's impeachment. Reality shows and Frozen 2 make the headlines as does LaToya's recent home improvements. Plus, learn more than you know about The Simpsons and their 30 years on television.