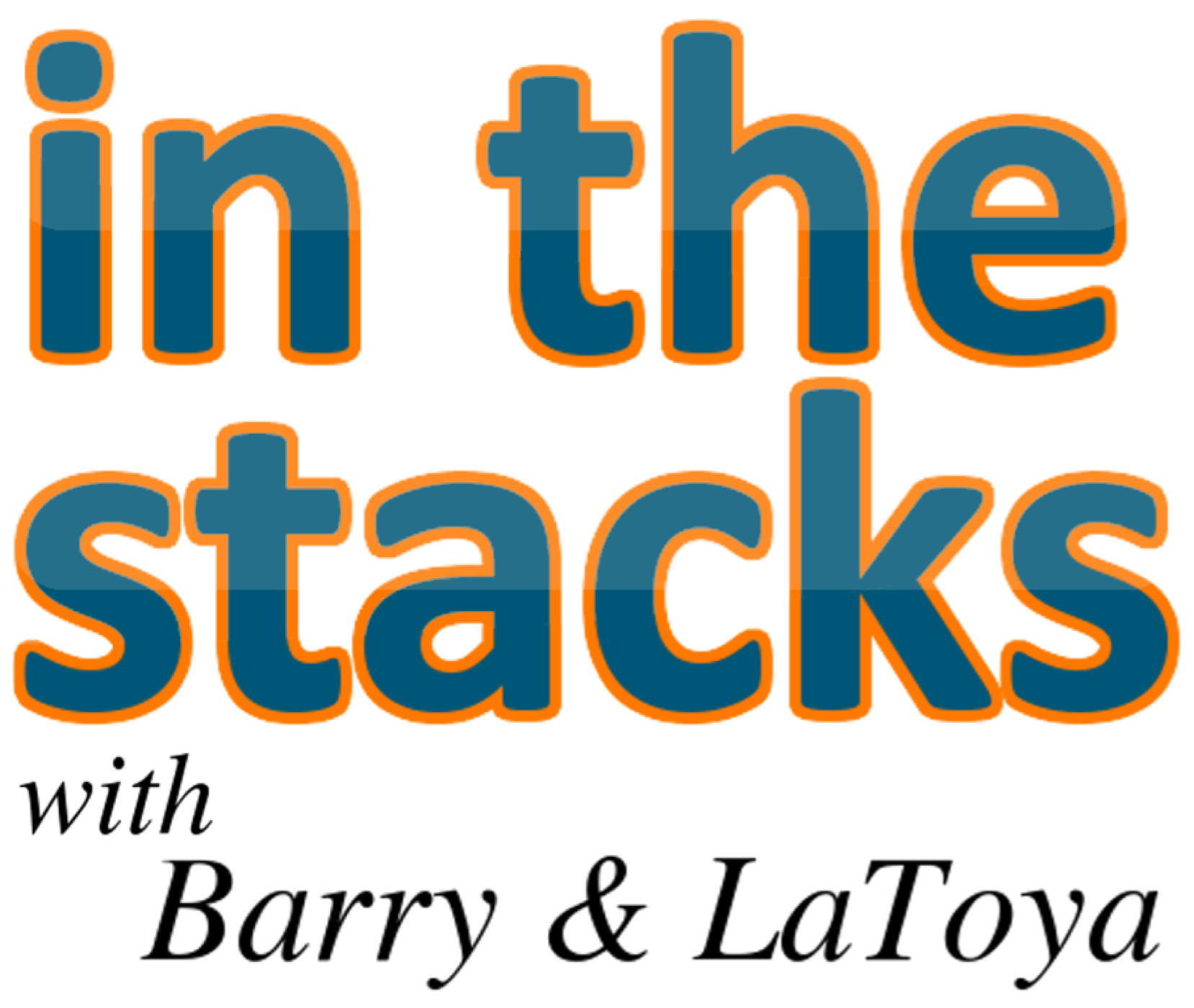 In the Stacks with Barry & LaToya started as a loosely library-related show when the hosts worked together at a public library. It now further showcases the viewpoints of Barry Reese and LaToya Davidson-Perez on life, news, entertainment, books, and other topics. Each show features a little bit of everything.
Episodes
Thursday Aug 29, 2019
Thursday Aug 29, 2019
With Barry insisting on cursing each episode, LaToya changes the podcast setting from Clean to Explicit. The floodgates are now open for Barry and his potty mouth. LaToya is dealing with life-altering events but is glad that she has her writing and Gwen to take care of her. When Barry dies, he's entrusting LaToya to be his Facebook Legacy Contact, but she hasn't given him the honor of being hers. A new rating scale is established. Ready or Not, Tag, you're it.