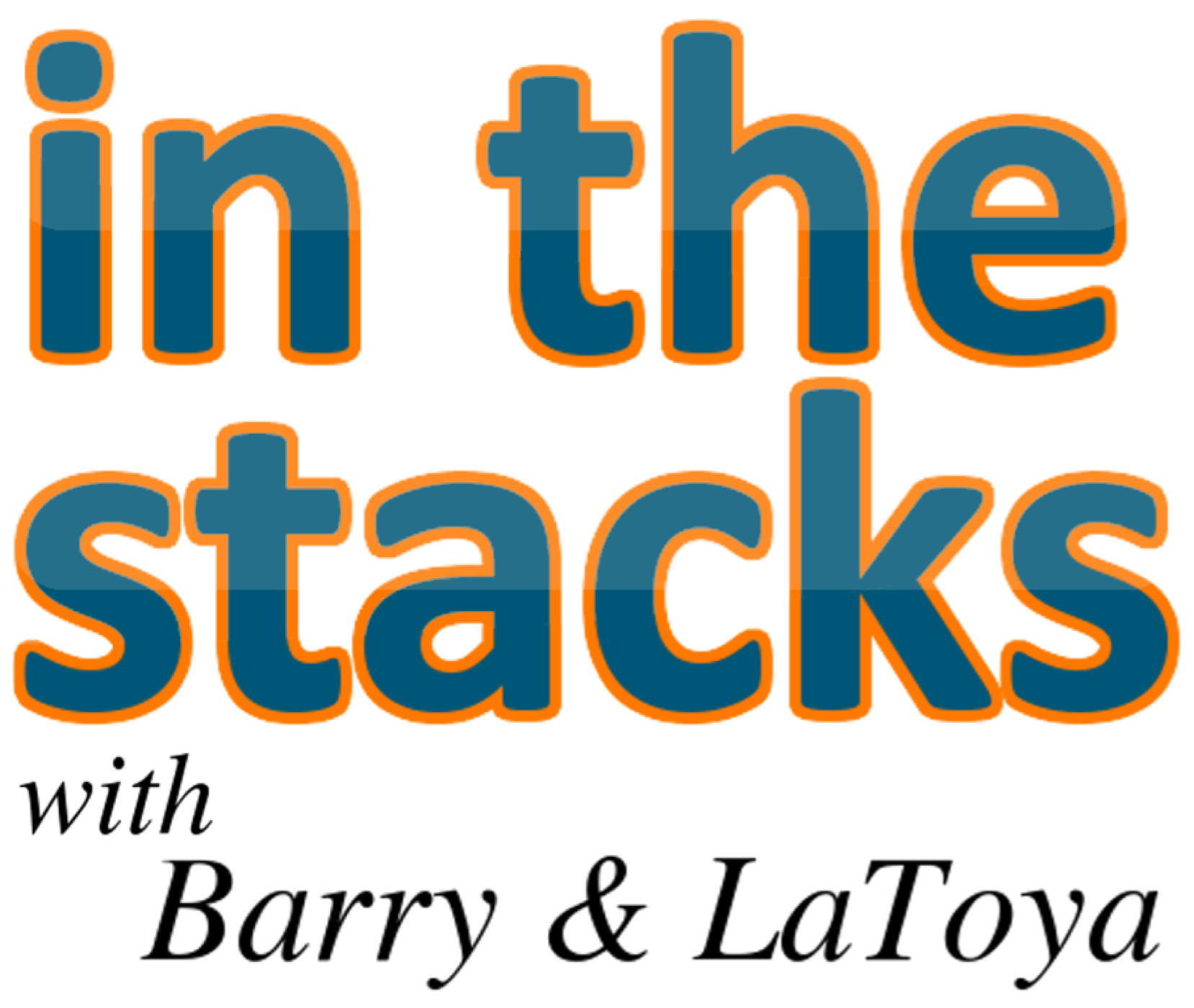 In the Stacks with Barry & LaToya started as a loosely library-related show when the hosts worked together at a public library. It now further showcases the viewpoints of Barry Reese and LaToya Davidson-Perez on life, news, entertainment, books, and other topics. Each show features a little bit of everything.
Episodes
Thursday Oct 17, 2019
Thursday Oct 17, 2019
Barry is watching an ethnic show, and LaToya is in a crappy mood (nothing new there). However, her mood is improved when Barry shares fan mail from our favorite listener, Allie Fox. Despite feeling like there wasn't anything to discuss, LaToya steals the show. Or so she thinks. Keeping with the times, Barry is excited about the new season of Riverdale but is uninterested in an upcoming Clueless revival. LaToya grudgingly has new tech but is still on track to being debt-free (minus the house) in 2023.