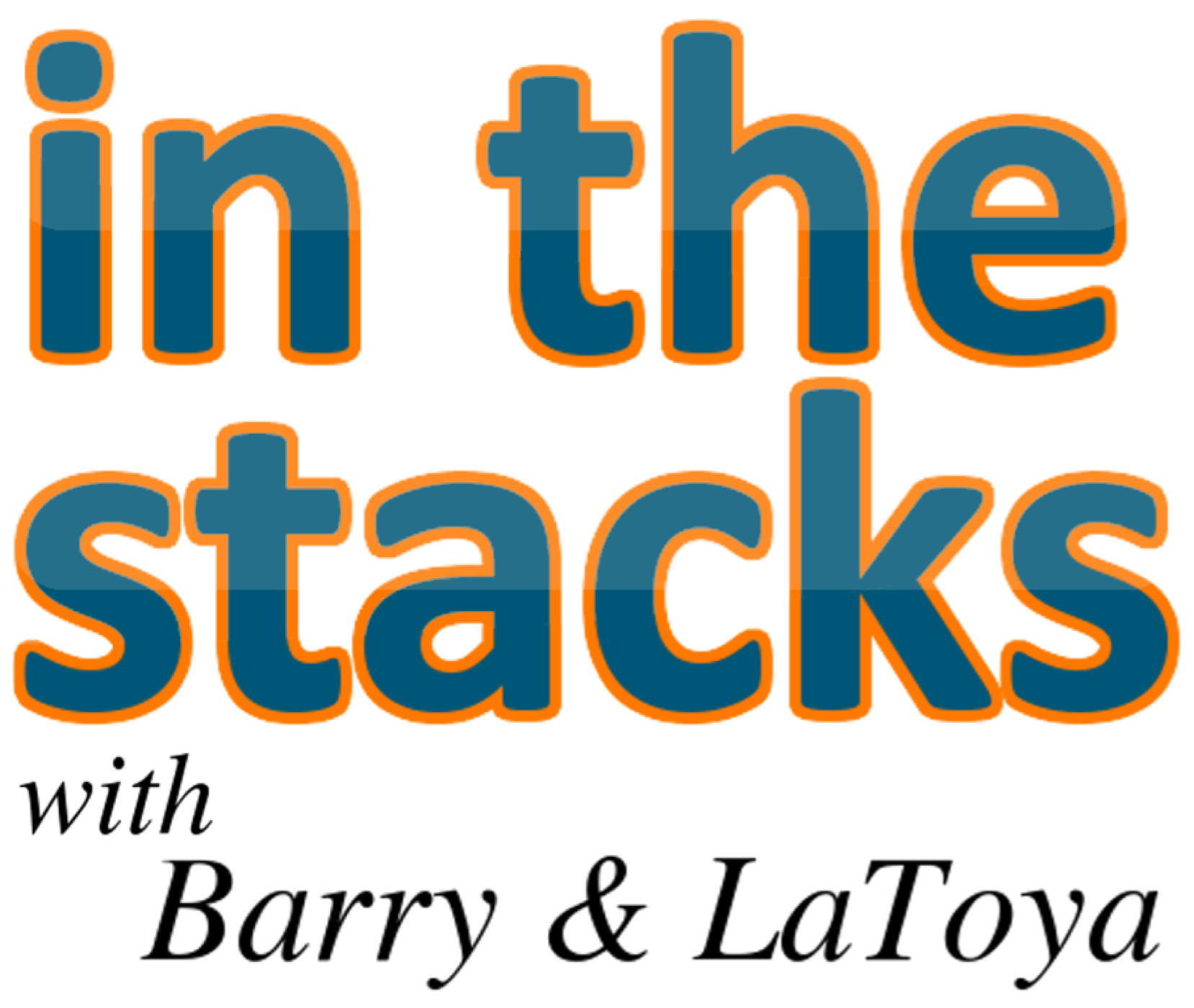 In the Stacks with Barry & LaToya started as a loosely library-related show when the hosts worked together at a public library. It now further showcases the viewpoints of Barry Reese and LaToya Davidson-Perez on life, news, entertainment, books, and other topics. Each show features a little bit of everything.
Episodes
Saturday Aug 13, 2022
Saturday Aug 13, 2022
The entire gang is back together, and they've missed each other. The runtime on this episode is on par with what it was like in the early days of the show. To think, we're only three shows into the 15th season. As they catch up conversation turns to school and what it was like in the old days. T'Challa brings his unique view to what it's like to be a school student in today's classrooms. Barry is flustered with many of his students, and LaToya is reminded why she would never be a school teacher. Plus, LaToya is now packing heat and getting old with a larger-sized daily pill organizer.