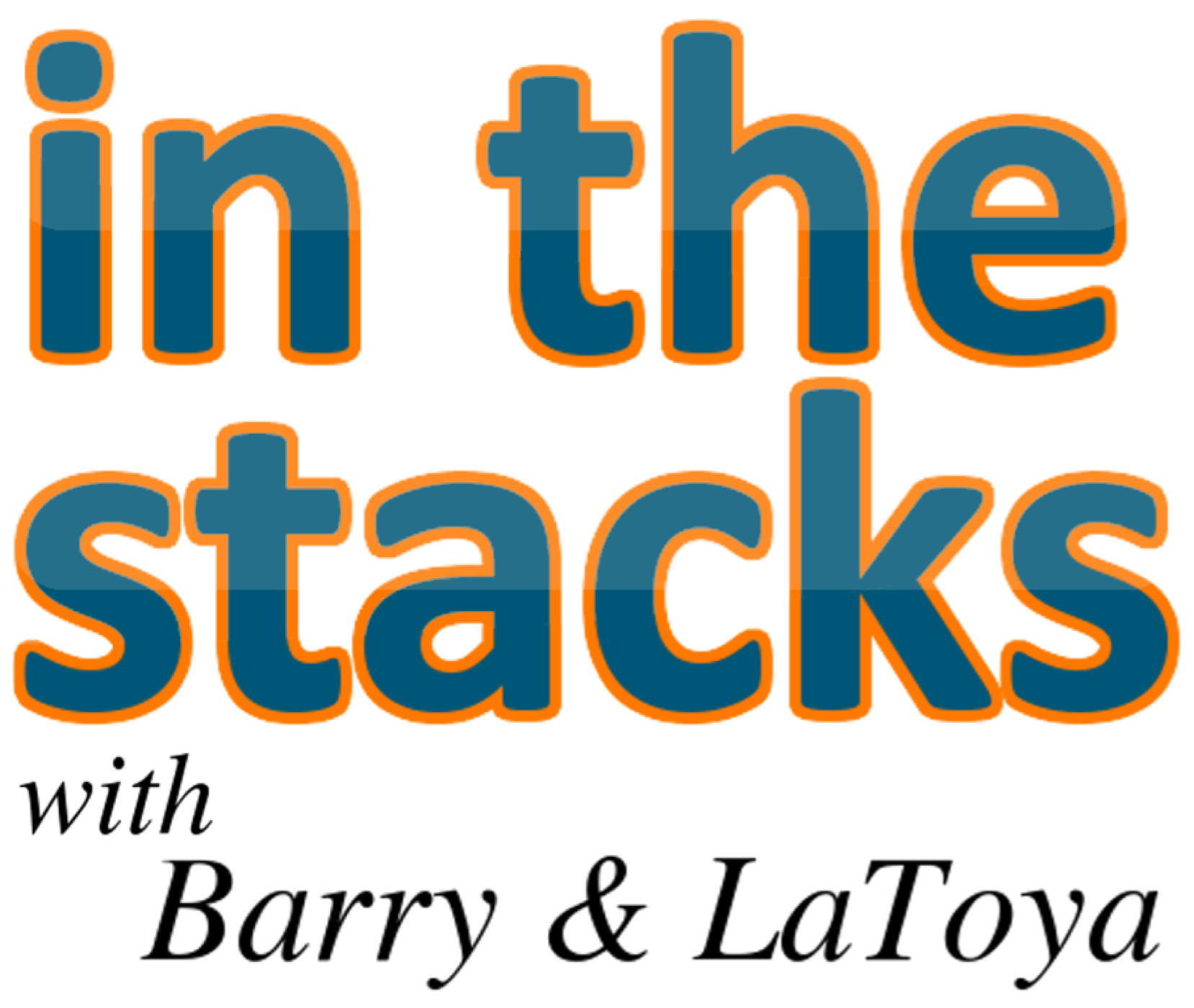 In the Stacks with Barry & LaToya started as a loosely library-related show when the hosts worked together at a public library. It now further showcases the viewpoints of Barry Reese and LaToya Davidson-Perez on life, news, entertainment, books, and other topics. Each show features a little bit of everything.
Episodes
Saturday Jan 08, 2022
Saturday Jan 08, 2022
Birthdays. Christmas. Television. Oh my! It's a new year and the hosts are excited to share their 2021 memories, some more pleasant than others. It's another farewell to Voldemort, an almost sexless year, and yes, we're just talking about LaToya. As a whole, the hosts are doing well and watching a lot of television and reading. They meander a little into politics and Omicron and let's not forget Bigfoot porn.