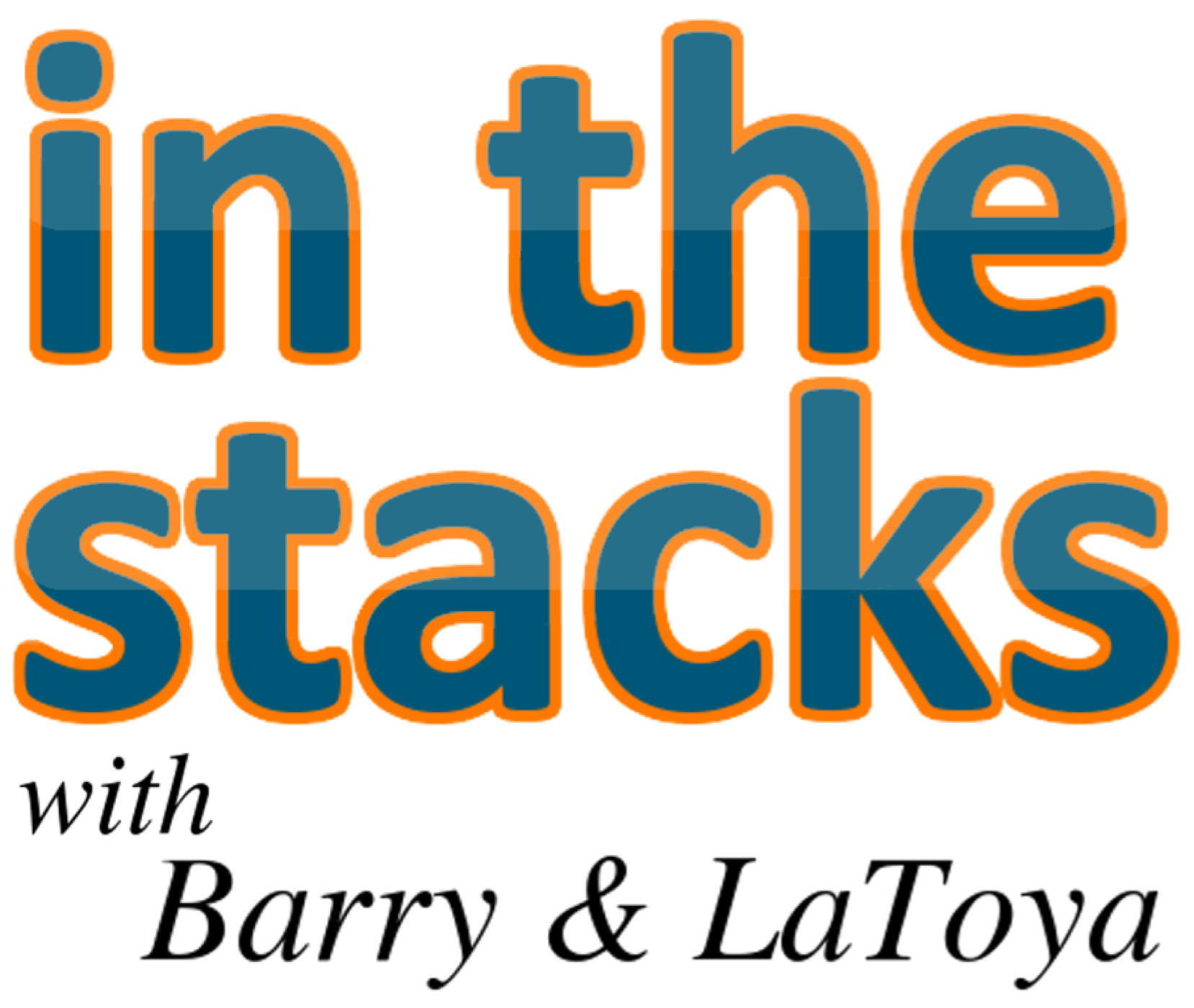 In the Stacks with Barry & LaToya started as a loosely library-related show when the hosts worked together at a public library. It now further showcases the viewpoints of Barry Reese and LaToya Davidson-Perez on life, news, entertainment, books, and other topics. Each show features a little bit of everything.
Episodes
Thursday Nov 14, 2019
Thursday Nov 14, 2019
Dwayne "The Rock" Johnson. Jason Statham. Jerry O'Connell. Jeff Goldblum. Kevin Spacey. Arnold Schwarzeneggar. Jean-Claude Van Damme. Sylvester Stallone. Find out how all those names come up in one conversation. Barry, now 47, feels that he's nearing death, and LaToya shows how much she doesn't care about the impeachment hearings.