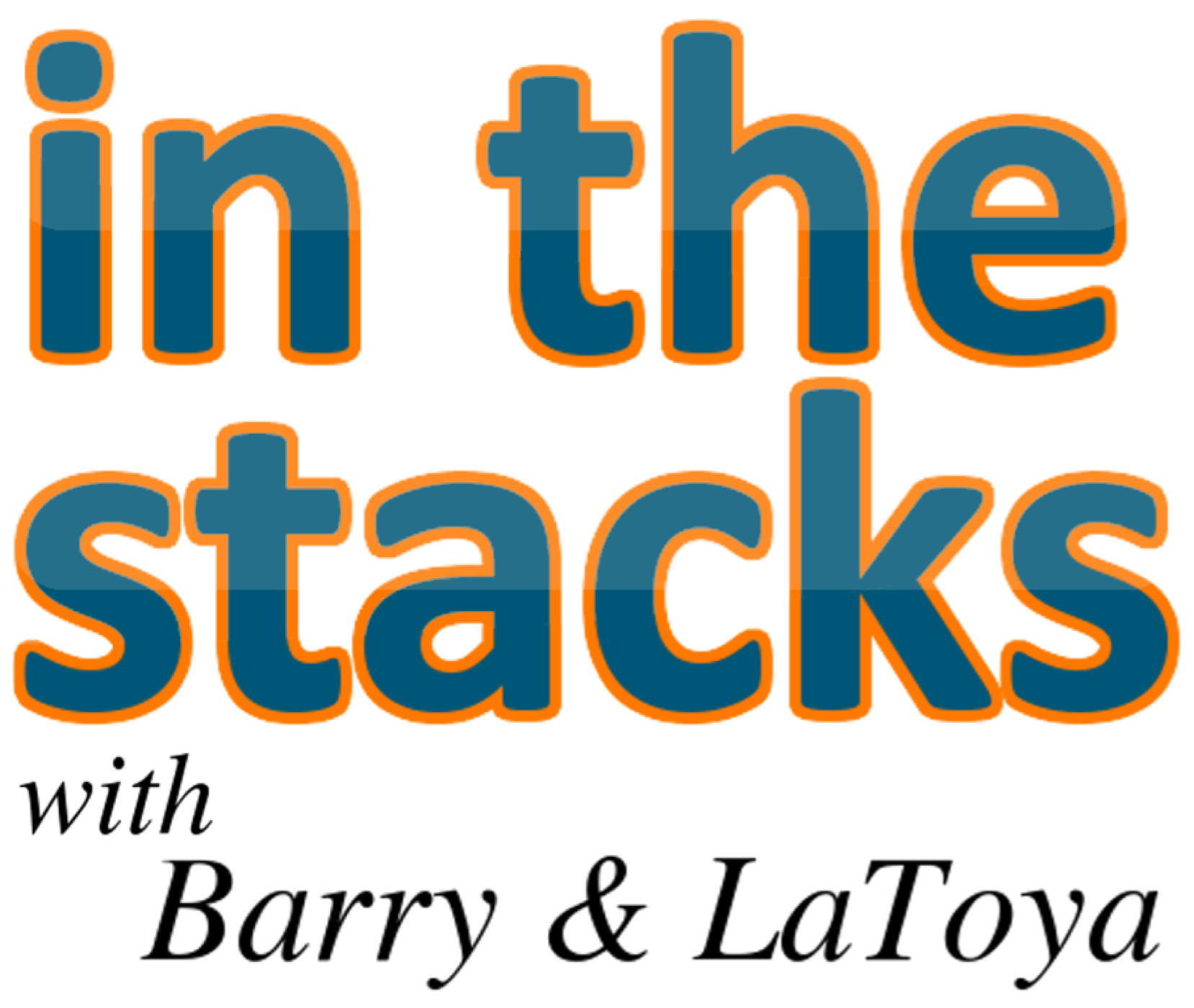 In the Stacks with Barry & LaToya started as a loosely library-related show when the hosts worked together at a public library. It now further showcases the viewpoints of Barry Reese and LaToya Davidson-Perez on life, news, entertainment, books, and other topics. Each show features a little bit of everything.
Episodes
Thursday Sep 05, 2019
Thursday Sep 05, 2019
This week it seems that neither Barry or LaToya are watching the runtime clock for the episode making it the 3rd longest episode to date. LaToya informs Barry that the fans loved his raunchy closing of the last episode, but can he perform under pressure? Barry rethinks the BaToya rating scale. DragonCon 2019 has come and gone. Barry outsmarted a mosquito in a very surprising way. Nicknames go to a whole new "White Chocolate" level. Labor Day is a movie marathon day for LaToya and Barry's the only one on Facebook Dating.