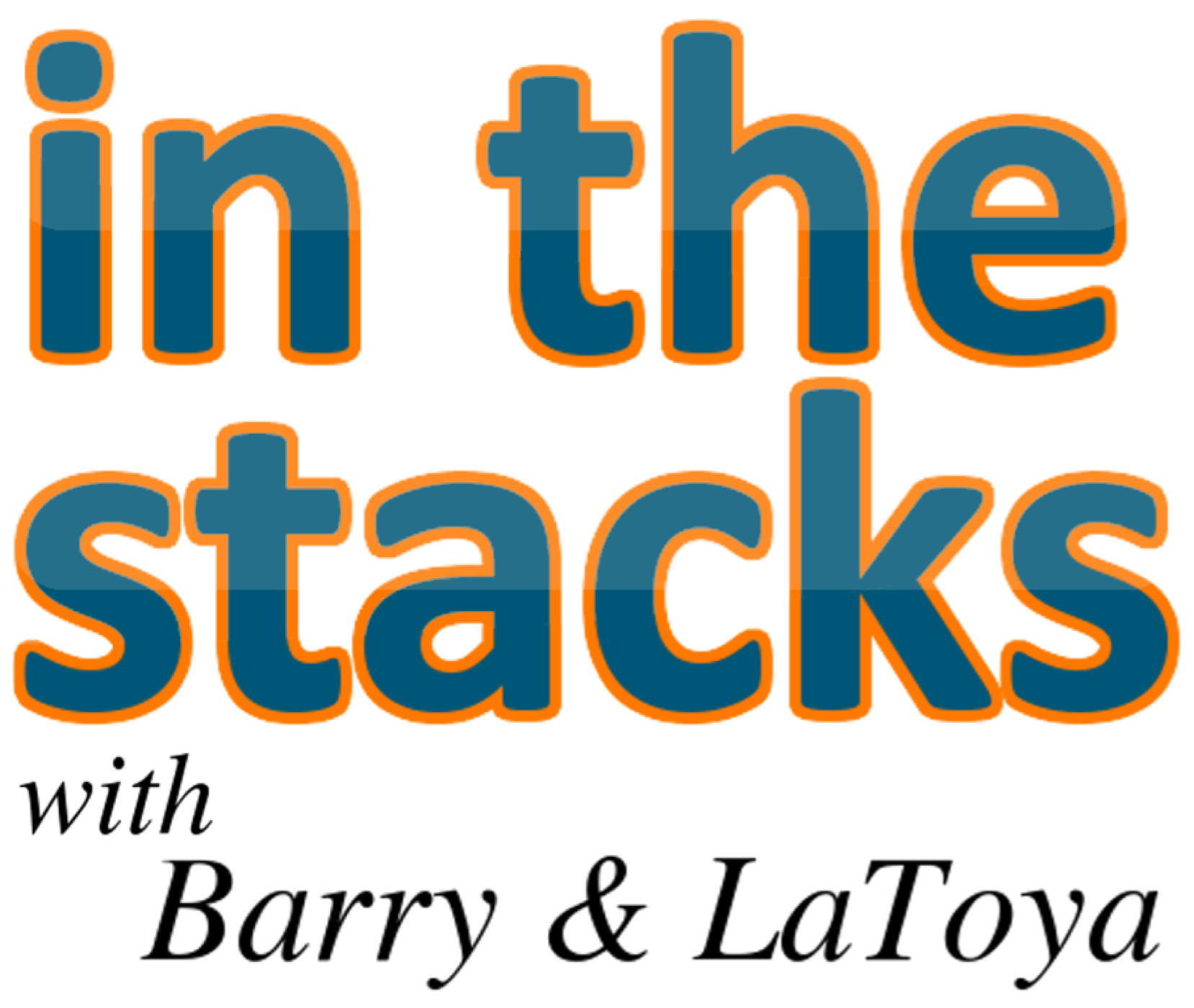 In the Stacks with Barry & LaToya started as a loosely library-related show when the hosts worked together at a public library. It now further showcases the viewpoints of Barry Reese and LaToya Davidson-Perez on life, news, entertainment, books, and other topics. Each show features a little bit of everything.
Episodes
Saturday Nov 27, 2021
Saturday Nov 27, 2021
It's time for some turkey, well, the turkey has already been eaten. The hosts return to the show discussing what they've seen and what they've been up to in the almost month since they last recorded a show. T'Challa is still absent, a bummer for us all. On this show, the hosts address the inconsistent recording of their weekly show. Moving forward there is a new monthly format, the second Saturday of each month. Barry deleted and then brought back his website (.net sites are still not a thing, Barry). And LaToya is still trying to find a work-life balance.