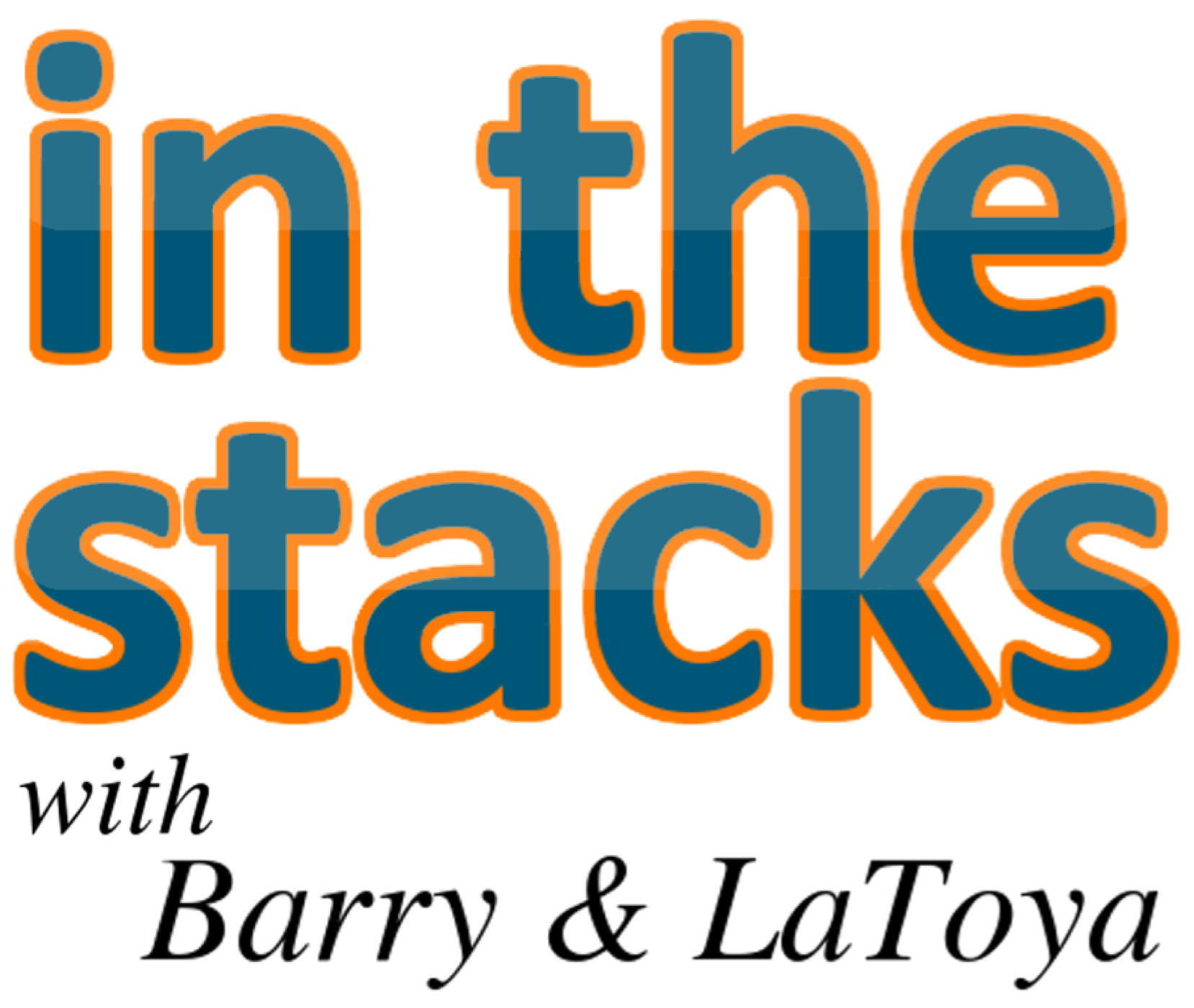 In the Stacks with Barry & LaToya started as a loosely library-related show when the hosts worked together at a public library. It now further showcases the viewpoints of Barry Reese and LaToya Davidson-Perez on life, news, entertainment, books, and other topics. Each show features a little bit of everything.
Episodes
Thursday Jul 25, 2019
Thursday Jul 25, 2019
Barry gets a new hand-me-down headset from LaToya and he's not happy. We get a Roxie update and LaToya has issues with USPS. The hosts go down the movie and television rabbit hole and LaToya admits to watching over 70 television shows. We're excited by Disney+ but can't decide how we feel about the Cats movie trailer. Oh, and there's a brief discussion about God. It's a little bit of an alphabet soup type of episode.