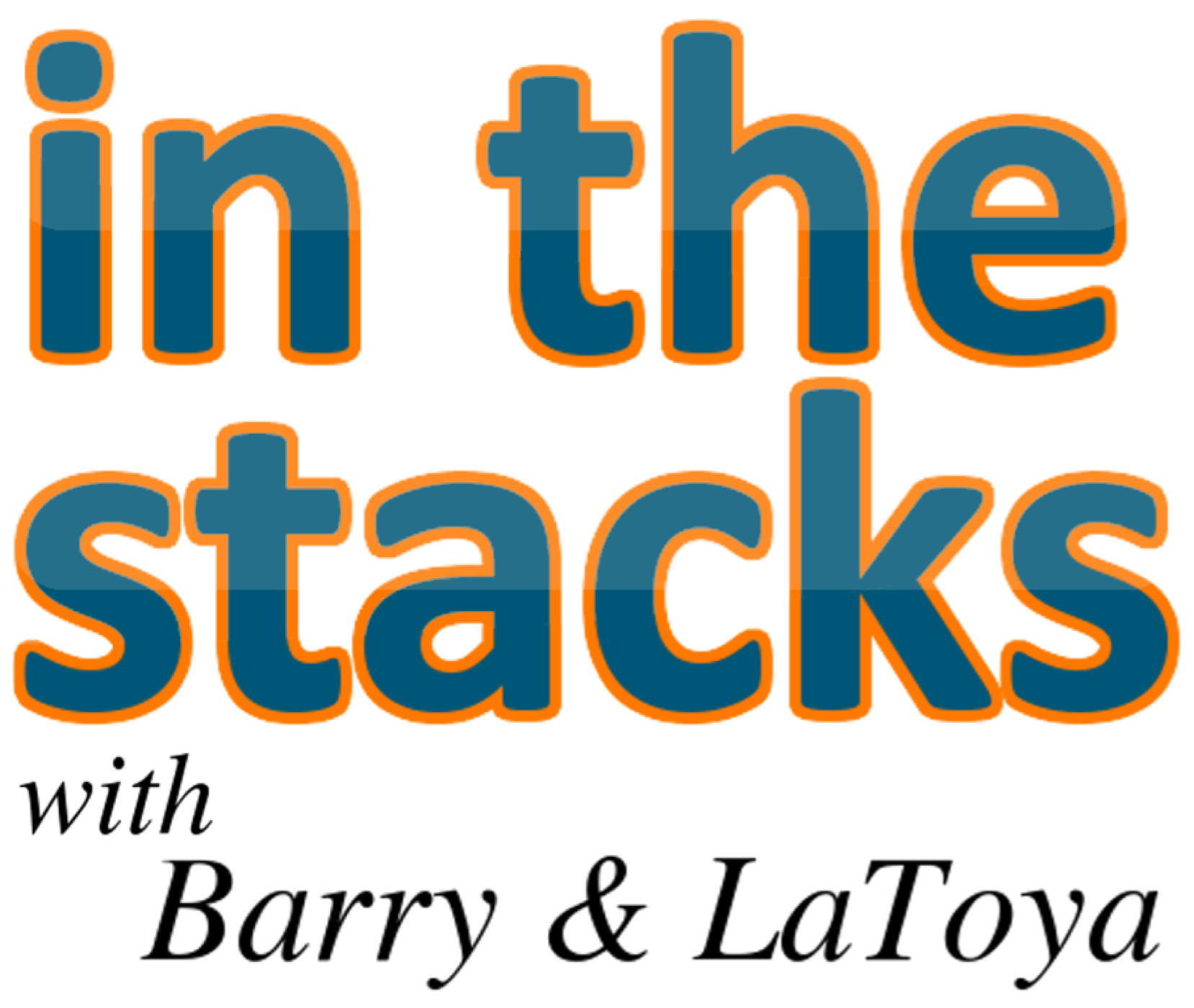 In the Stacks with Barry & LaToya started as a loosely library-related show when the hosts worked together at a public library. It now further showcases the viewpoints of Barry Reese and LaToya Davidson-Perez on life, news, entertainment, books, and other topics. Each show features a little bit of everything.
Episodes
Saturday Mar 13, 2021
Saturday Mar 13, 2021
Barry calls and awakens LaToya from her slumber to record the show early. He also shares a dirty secret of T'Challa. Do you have an opinion about the worst bands of all time? The hosts don't agree with the number one pick. Plus, T'Challa tunes out when the conversation turns inexplicably to sex but gets everyone excited about a Kidz Bop (but not really) parody of the Cardi B hit, WAP.